Cream Cheese
Recipes / Applications
Description
Beatrice® Best cream cheese is our most versatile firm cream cheese ideally suited for cheesecakes and fillings.  It has a very clean creamy and buttery flavour.  Beatrice® Best Light is a lower M.F. version of our Beatrice® Best where a lower fat is needed. 

Beatrice® Winnipeg Style is a spreadable cream cheese product. This makes it ideal for lighter textured bakery filling applications, dips or sauces. It also delivers a distinct cultured flavour for a rich, creamy taste. 
Beatrice® Spreadable cream cheese has a higher M.F. with a very smooth spreadable consistency ideal for mousses and creamy bakery fillings. 

Lactantia® Regular cream cheese has pronounced cultured and cheesy flavour notes, and has only one stabilizing gum for a cleaner label.  Excellent all purpose cream cheese. 
Featured Brands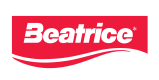 Beatrice® Best Regular
Beatrice® Best Light -19%
Beatrice® Spreadable - 33%
Winnipeg Style


Lactantia® Regular
Lactantia® 33% Cream cheese